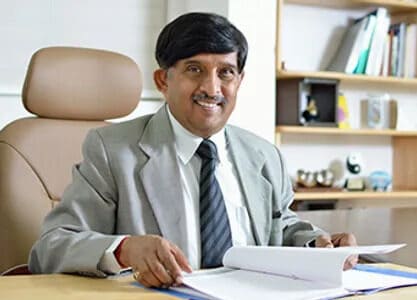 Chairman, CMR Group of InstitutionsChairman, Ekya Board of GovernorsTrustee, Gandhi Education Trust
In the late 1970s, Shri. K. C. Ramamurthy began his career as a lecturer of economics, later joining the prestigious Indian Police Service in 1982. He worked in various capacities for the Government of Karnataka, including roles such as Registrar – Bangalore University, Director – Kannada & Culture, Commissioner – Youth Services and Sports and Inspector General of Police – Bangalore City. He has been awarded the President's Meritorious Medal for distinguished service in 2001, Indira Gandhi Priyadarshini Award in 2001 and the Kempegowda Award in 2011, among others. His passion for excellence and his undivided focus on educational quality has allowed institutions like CMR, Ekya and CMR Gandhi Public School to make a mark in society. He is a member of the Indian Parliament ( Rajya Sabha ) and chairperson of the standing committee on papers.
President, CMR Jnanadhara TrustChancellor, CMR UniversityTrustee, Gandhi Education Trust
Dr. Sabitha Ramamurthy founded the CMR Jnanadhara Trust in 1990. The Trust first started the National Junior School (now CMR National Public School). Today, CMR Group runs 20 institutions in Bangalore alone, educating thousands of students every year. Dr. Sabitha Ramamurthy's is an inspiration to parents and students alike.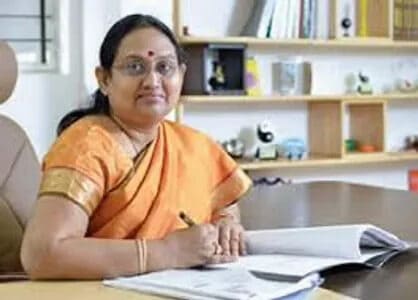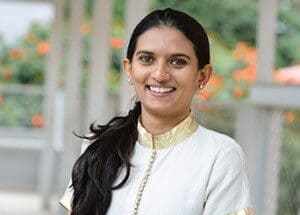 Founder & Managing Director, Ekya Schools Vice President, CMR Group of Institutions
Ms. Ramamurthy founded Ekya Schools to bring pedagogically sound, research-based learning experiences to India. She spearheads K-12 initiatives under the CMR Group, overseeing state board, CBSE, ICSE and pre-university institutes, in total an overall student strength of 5000. She brings in cutting edge educational advancements through her exposure to the principles of Project Zero Classroom from Harvard University, inquiry-based learning from Reggio, Italy and design thinking from Stanford school. Ms. Ramamurthy holds a Bachelor's degree from Singapore Management University. She has a Master's from Stanford University School of Education, and Doctorate in Education from Kings College London. Her research has focused on topics including educational equity, teacher motivation, education policy and curriculum construction.